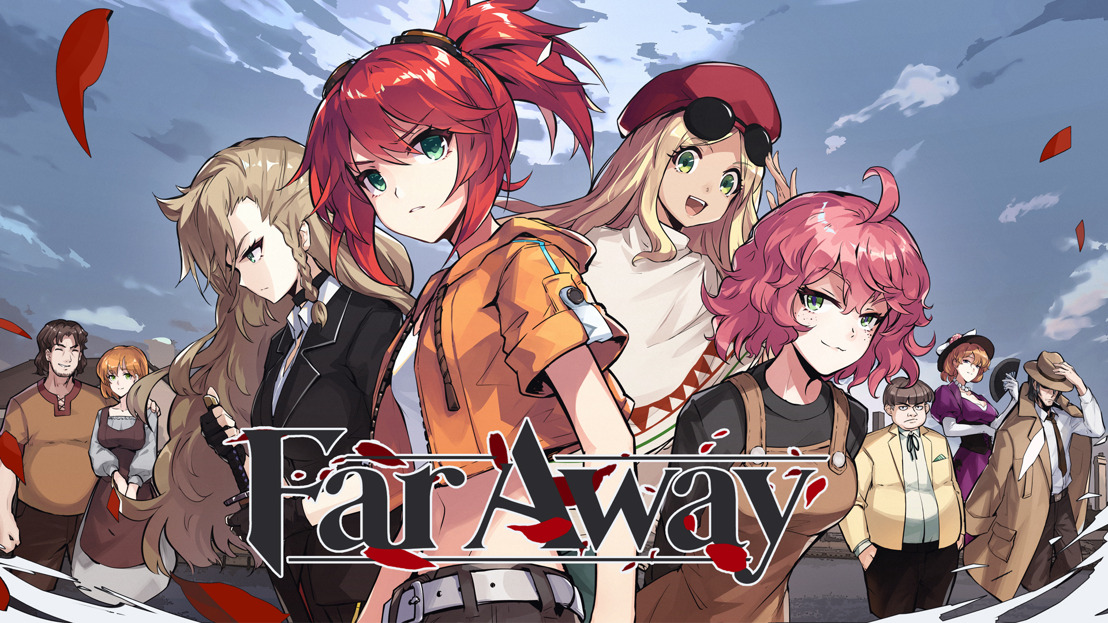 Stunning Visual Novel 'Far Away' Set To Redefine The Genre
Expose corruption and uncover mysteries in this vibrant, original adventure
China, October 27, 2020 - Far Away is the new stunning visual novel from acclaimed Chinese development studio, HongCha Games. As their first title set for a world-wide launch across Steam and mobile platforms, Far Away tells the story of Krosa Nonet, a bay worker in the fictional town of Bedjan who becomes wrapped up in the city's underworld.
This unique adventure sees Krosa drawn into a whirlpool of events where she'll encounter gangs, corrupt detectives and spies. With multiple branching storylines and dozens of choices to be made, each decision taken directly impacts Krosa and the city. Players will need to find clues, explore perspectives on the same timeline and piece together the mysteries of Bedjan against the backdrop of a city filled with corruption.

"As a studio we wanted to create rich interactive storytelling. Videos were too simple and limited our ability to express ideas." says Lead Producer, HJL Misaki. "We're excited to take visual novels to a whole new level. It's allowed us to achieve our ideas and express emotions and actions that unfold in a unique way, in a world filled with secrets, danger, and alternative endings."
Key Features:
Stunning visuals from famed artists that brought characters in Girls' Frontline and Arknights to life.

500,000 words of text, 8 main storylines and dozens of decisions to take.

The choices you make directly impact the story, its plot twists and outcomes.

Explore noir themes in the murky underworld of Bedjan, and take on corrupt officials.

An original, unique soundtrack.
Far Away can be wishlisted on Steam here, and you can find the official Press Kit, here.

About HongCha Games
Founded in September 2019 by veteran video producer, HJL Misaki, HongCha Games brought together an experienced team from titles such as Shadowverse & Arknights. With the studio sharing an interest in anime, JRPGs and Doujinshi culture, the team's first game, Far Away, is an action-packed visual novel about adventure, politics and conspiracy, and is set to release on Steam and mobile platforms in 2021.
Media Contact
Lewis Burnell
Vicarious PR
Lewis@VicarousPR.com